Dominique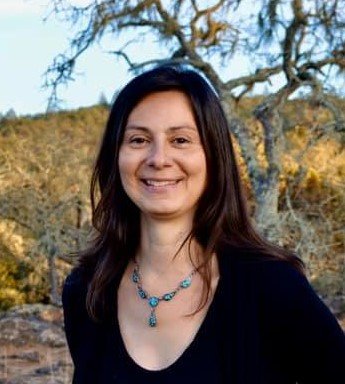 Co-Founder, Connector & Executive Director of Programs and Community Outreach
A self-proclaimed procrastinator, I live in the now and remain calm in the chaos. I am the louder half of the dreamers, a connector by nature. I love people and the adventure of relationships. Meeting people is my jam and advocacy drives me. I graduated early from high school but then never went to/ or finished college. I studied child development, sociology and psychology. The next two decades I dabbled in child care, administration, special education, training and advocacy, as well as non profit "development".
Ten years into our relationship my husband and I decided to enter the world of foster care. We had already spent a decade raising our goddaughter, how hard could it be???
Turns out, HARD! We were thrust head first into trauma, therapies, broken systems, court, paperwork, families being separated, and losses that humans are not meant to heal from. During this journey we adopted three wildlings. The extra needs and care of the growth of these three, as well as the many others who have filtered through our home and left their mark, has stretched our hearts in ways I did not know was possible.
Family and community have new definitions, and I have a new found inner drive dedicated to making sure EVERY YOUTH has a Village to lean on.
With that, Our Village Closet was born. Born through a need, a drive, and a love as well as desperation to have this Village ready to serve and receive those in need.
Amanda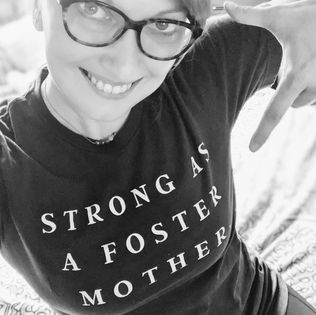 Co-Founder, Connector, & Executive Director of Operations and Development
A self-proclaimed introvert, recovering, Type-A, perfectionist, I am the awkward, quieter (almost silent at times!) half of the dreamers. I began college studying engineering, dreaming of building structures! After 3 years, I realized that engineering wasn't my jam (okay maybe I procrastinate too!). But research, studying people and advocacy are!! A plot twist brought me to graduation in the early 2000's with degrees in Anthropology and Linguistics…so…I'm fun!! Not sure what to do with such extremely practical degrees, I decided to start Graduate School studying Social Work. Again, things didn't work out quite as I had planned. While upsetting at the time, I now see that I was meant for a different role, one alongside social workers and other advocates, building connections rather than structures.
The pages of my story into foster care were written in 2011. After ten years of marriage, my husband and I became parents. No baby announcement, no arguments over names, no baby shower, and very little time to prepare! We began finding connections and building our village. That's where I met Dominique.
With each child welcomed into our home, our village grew. My husband, Chad, and I have four extra-needs kids (10, 9, 7, 4) who we fostered, and, when reunification was not possible, we adopted. There is room for one more seat in our car though and we hope to return to emergency foster care soon! More recently, I have co-trained incoming Resource Caregivers, mentored other families and am certified to instruct QPR Gatekeeps in suicide prevention.
We will forever be part of fostering and the adoptive community, though it might not always have the face of a child in our home. It might look like making Our Village Closet as successful as possible so we can provide supplies, connect resources, facilitate support groups, provide trauma trainings and more. Amidst all the uncertainty of foster care, I want every youth and caregiver to feel seen and heard, in both the hard and easy days, and to celebrate with them the progress and healing when it comes.