When you make a donation to Our Village Closet, you strengthen the support of foster youth and the caregivers who nurture them. Your tax-deductible gifts and partnership allow us to provide the highest quality of supplies, support and connection to resources. We consider your donation an investment. You are investing in real, measurable and lifelong change empowering our community's most vulnerable and at-risk young people. We are mostly volunteer-led, with most of our funding coming by donations from individuals, community partners, and grants. We welcome your contributions, in-kind donations and volunteer services.
Our Village Closet is a non-profit 501(c)(3) organization, TAX ID# 84-2935270, and classified as a public charity.
Don't feel comfortable making an online donation? We understand. You can also mail a check to:
Our Village Closet – 905 Mendocino Ave., Santa Rosa, CA 95401.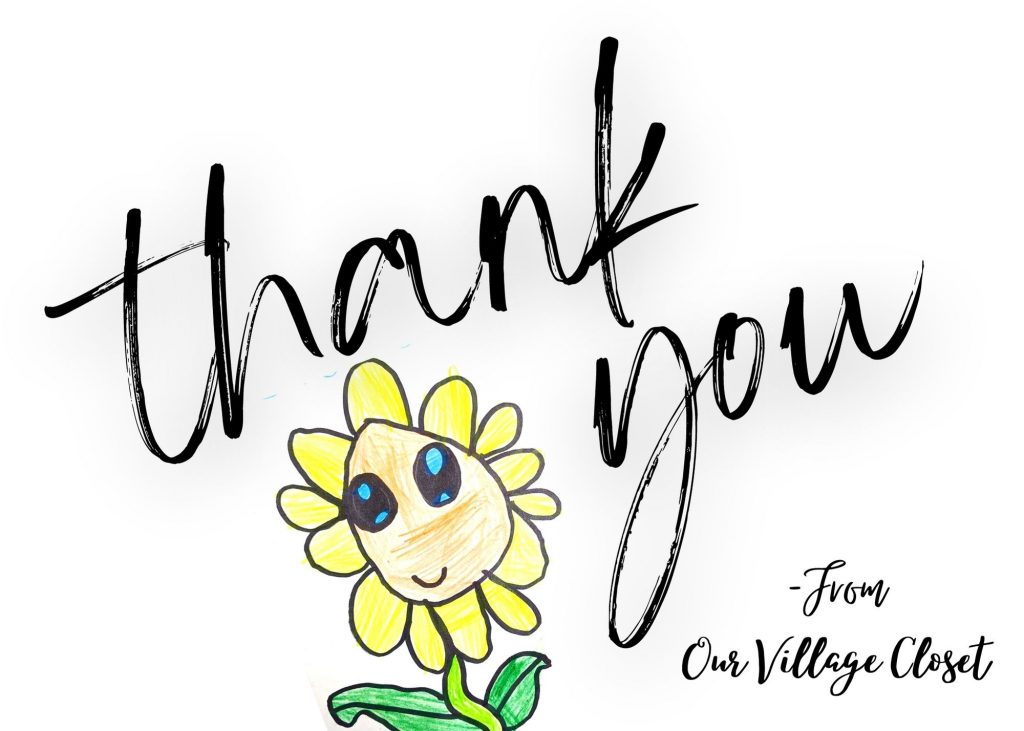 Employer Matching
Check with your employer to see if and how they match donated funds.