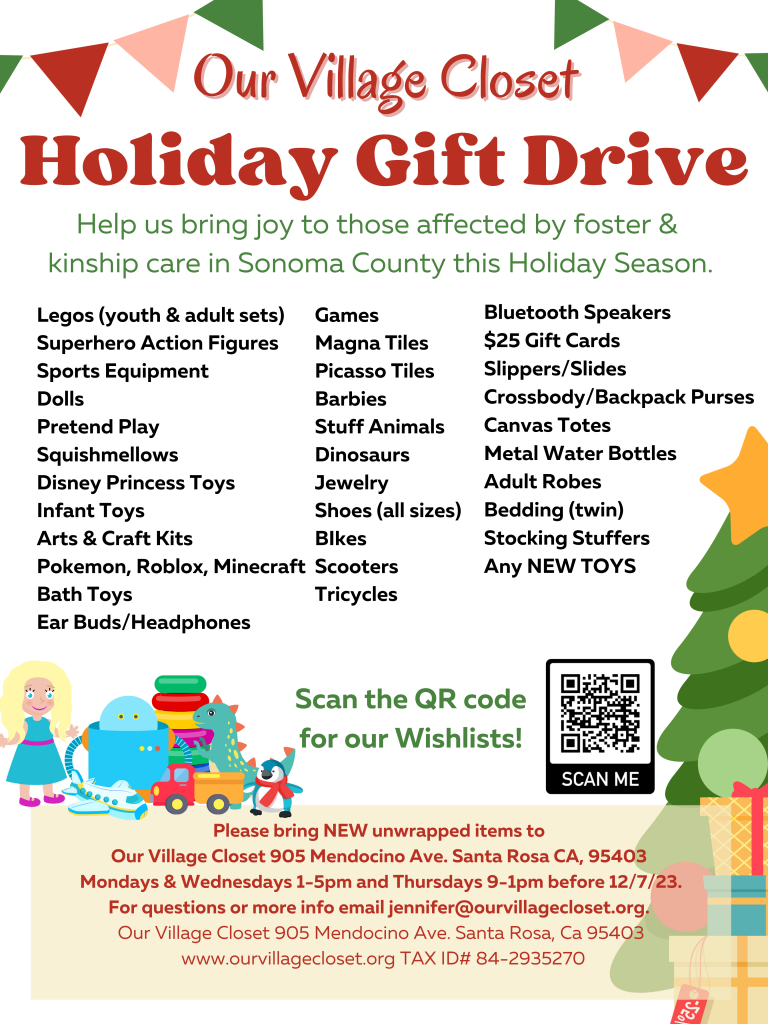 The 2023 Our Village Closet Holiday Gift Giveaway will take place on December 11 & 12, 2023. We are currently looking for organizations and individuals to partner with us as we work to gather toys and gifts for this event. This holiday drive is the only opportunity each year for us to collect new toys. These toys are given out to families at our event and throughout the year through our Resource Center for birthday gifts, new youth placements and on our shelves. Your support helps give the gift of a new toy not just at the holidays but throughout the entire year also.
To VOLUNTEER at this years event use the link below:
COMING SOON!
To register to receive holiday items at this years event click the link below and fill out the form completely. Registration is a multiple step process it is important you read the directions.