Our work at OVC includes restoring dignity in a child's life who has lost so much. Getting broken, worn, or dirty items does not serve that goal. As such, we ask you to be mindful of the following when donating items: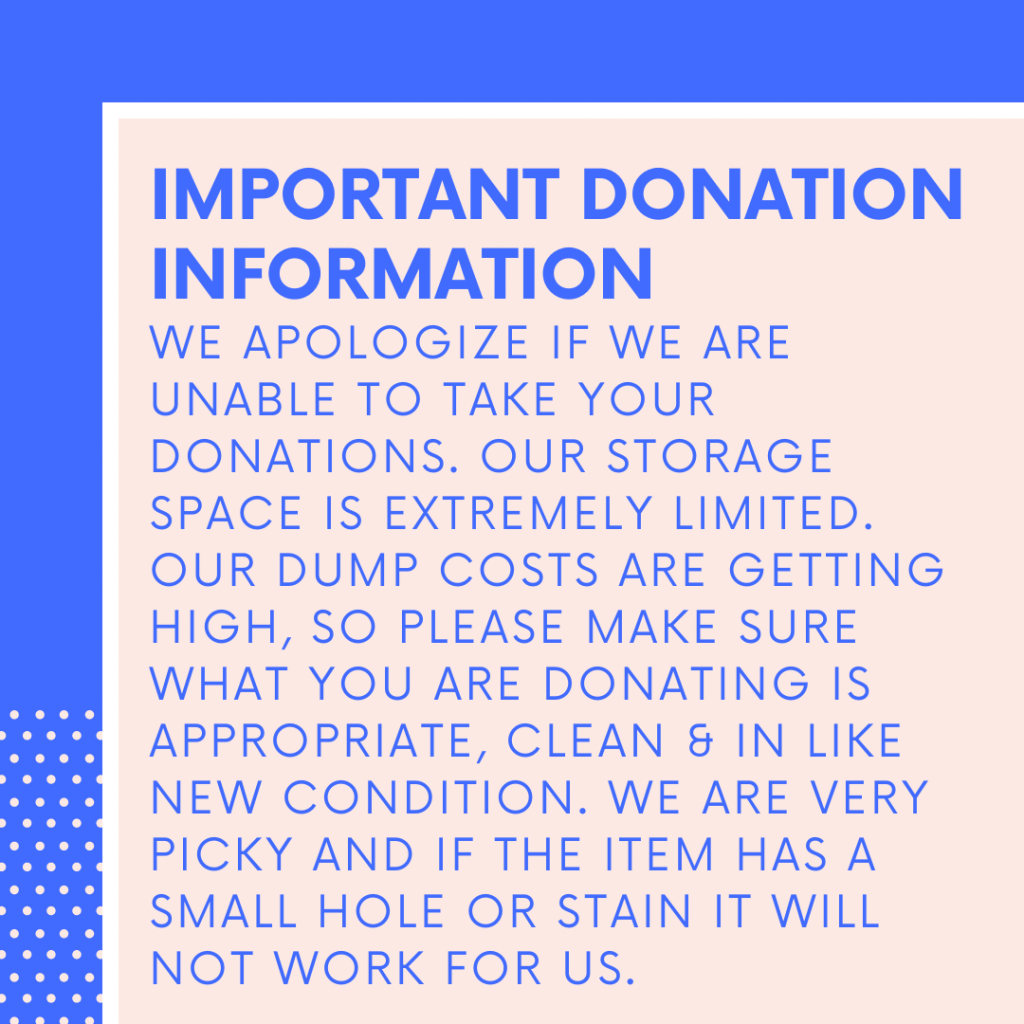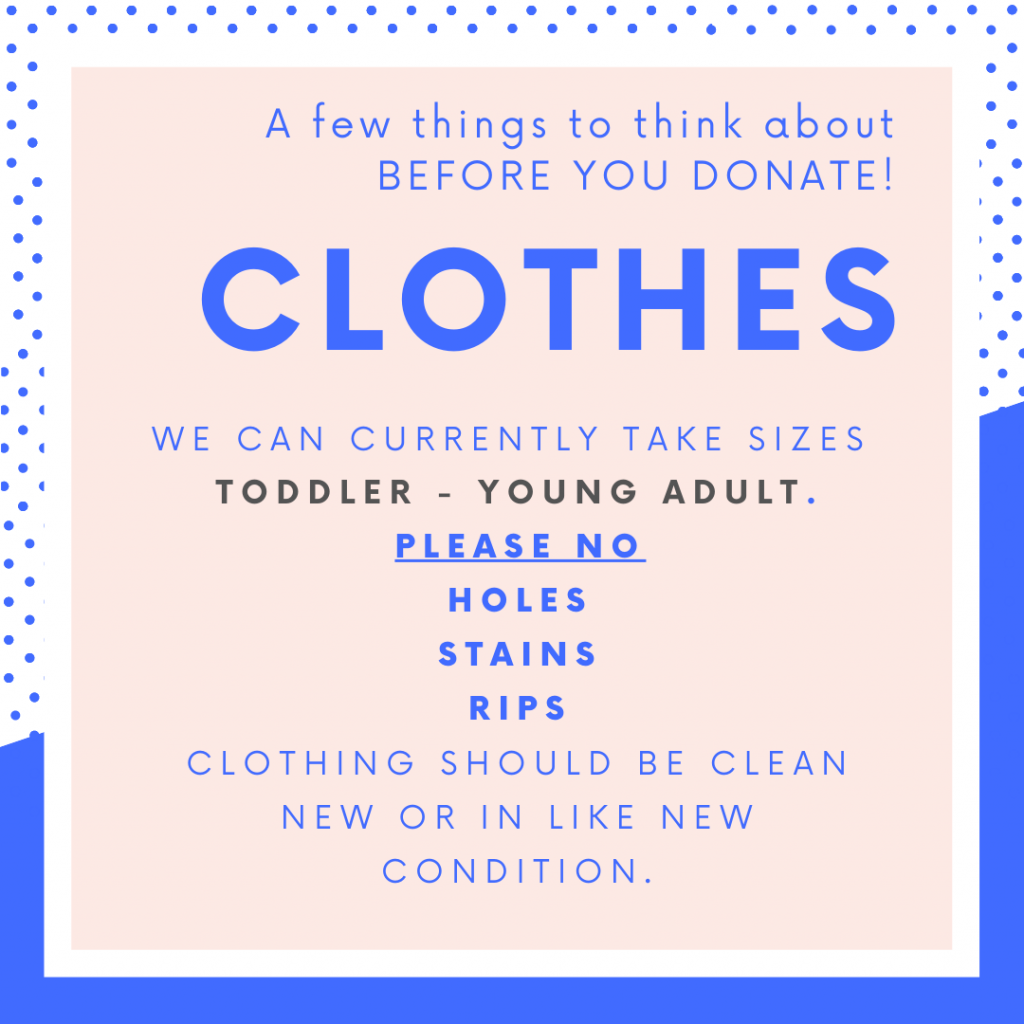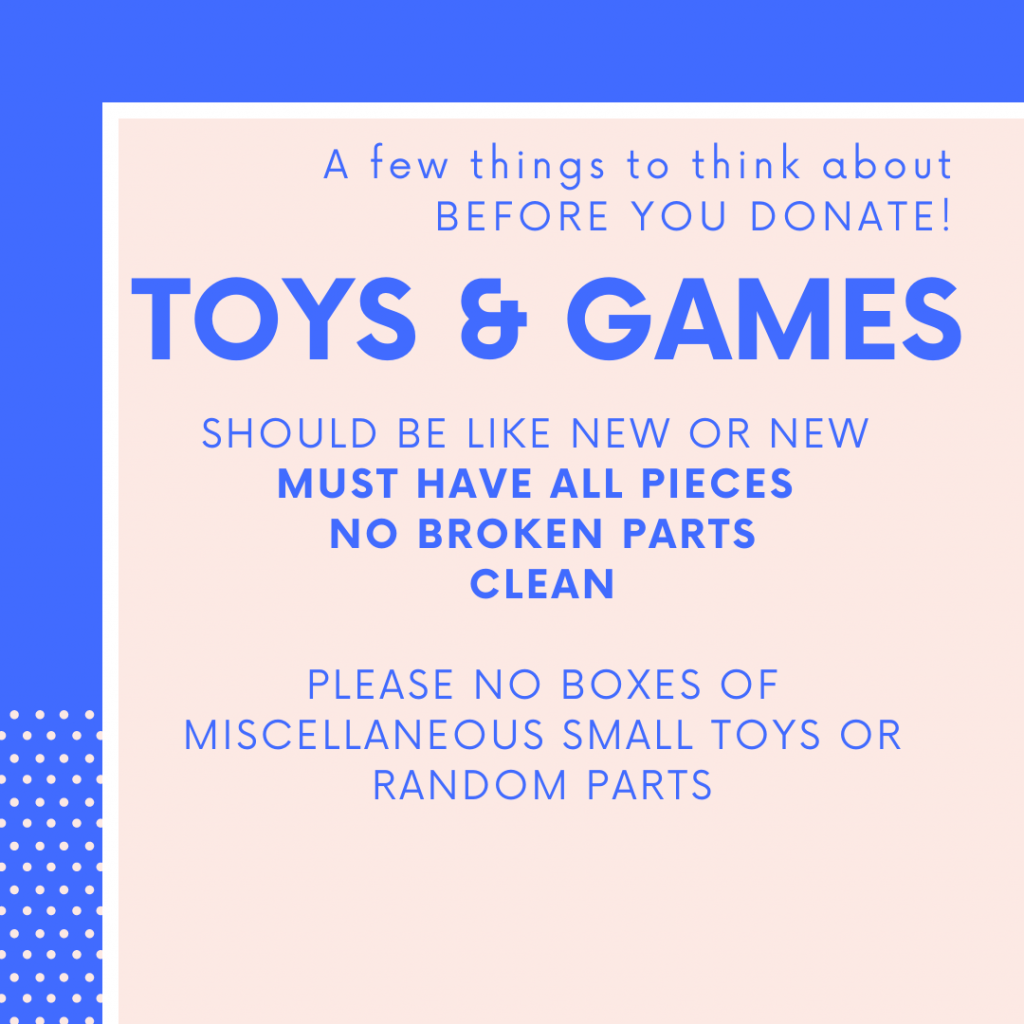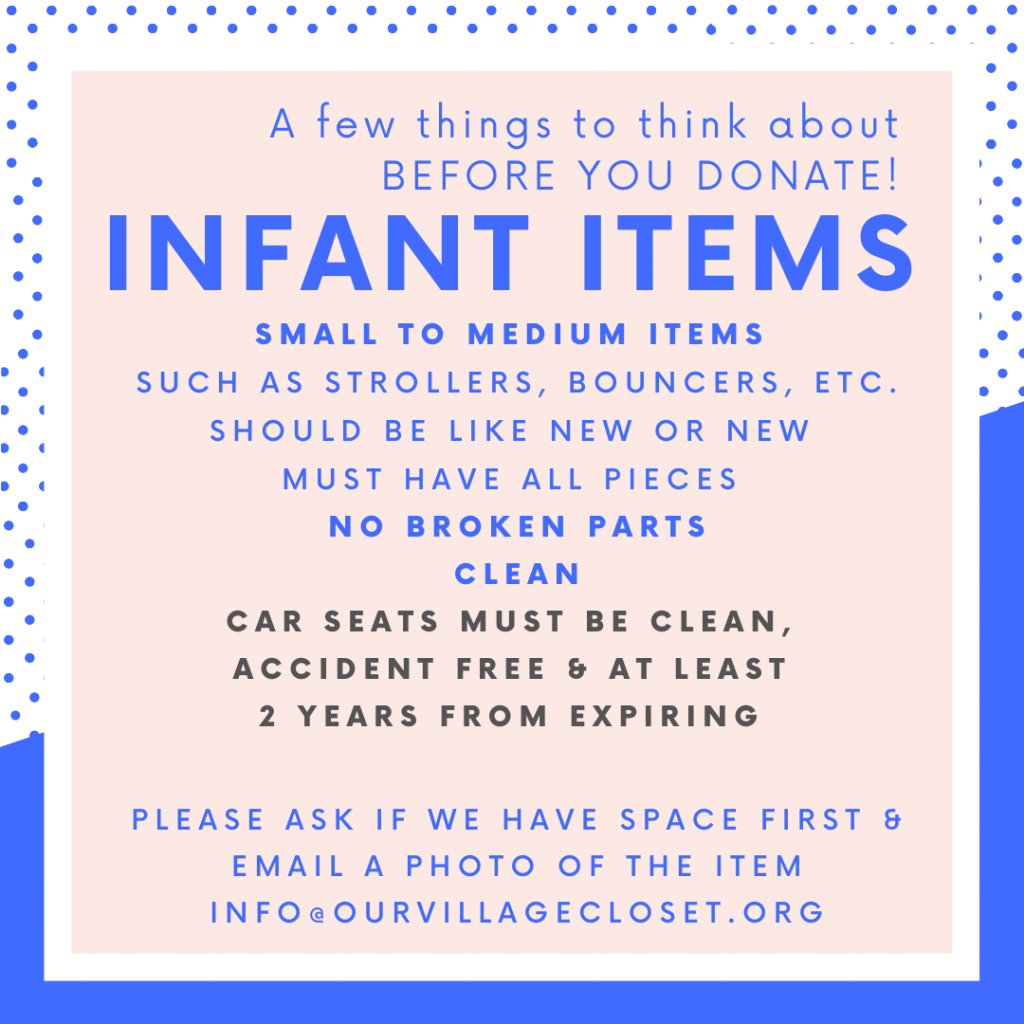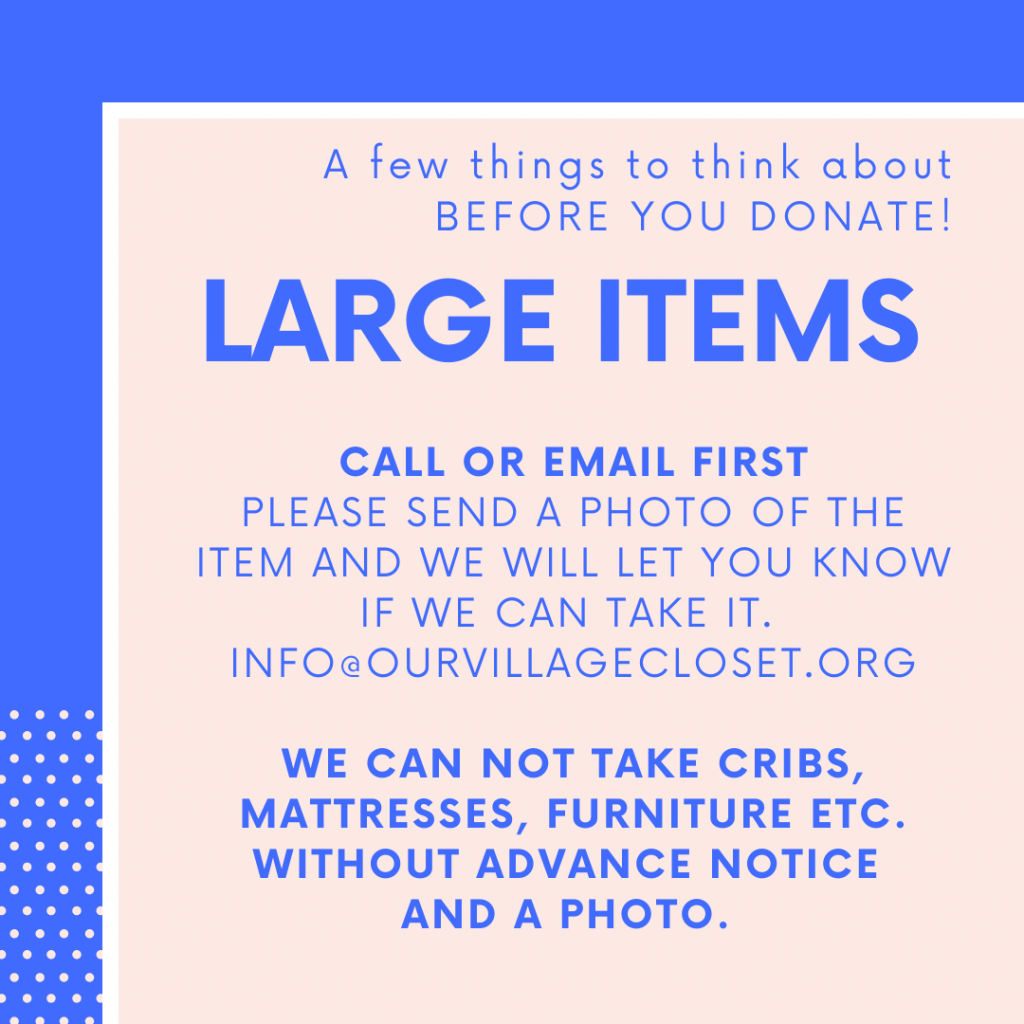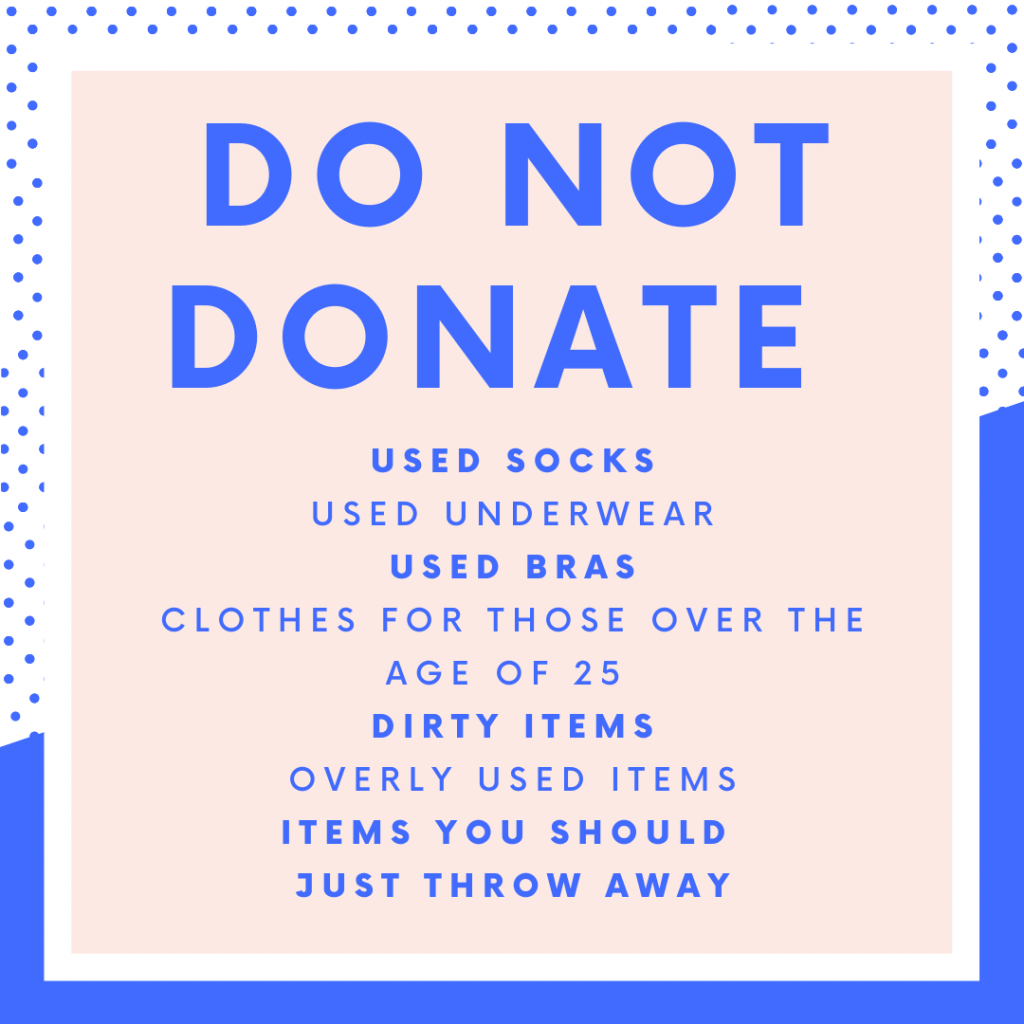 Our OVC Resource Center is located at 905 Mendocino Ave., Santa Rosa, CA 95401.
Our donation drop off hours are Mondays between 1:00-5:00, Wednesdays between 1:00 – 5:00, and Thursdays between 9:00-1:00. Please call or message first to ask if we are taking donations. Sending pictures of larger items is very appreciated. CALL 707-238-2806, EMAIL jennifer@ourvillagecloset.org, or MESSAGE US on Facebook or Instagram.
When you arrive, parking is behind the "big white church" (St. Luke) on the corner of Mendocino Ave. and Denton Way. Parking is accessed from Denton Way- pull in and park past the first basketball hoop please. We can help you unload with our trusty OVC Red Wagon or cart. :O) Walk past the cute little preschool and follow the "Our Village Closet" signs on the building up the looooong sidewalk, to the last door on the right. We will be there to welcome you!
Currently Accepting…
Please be mindful of the quality of items you donate. We ONLY accept very gently used, good to excellent quality clothing and shoes. No stains, rips, holes or excessive wear please. We will not accept used underwear or socks.
** If toys are dirty, broken or missing pieces, we will not accept them. Please be aware of the equipment you donate as well- that it be in great used condition, with all pieces, and in working order. **
We are NOT accepting furniture pieces at this time!
We are always accepting items from our Amazon Wish Lists.
Brand NEW underwear- all sizes
Brand NEW socks- all sizes
BABY MONITORS
NEW makeup and hair products
wipes (diaper wipes)
Full Size Strollers- excellent condition
BACK PACK diaper bags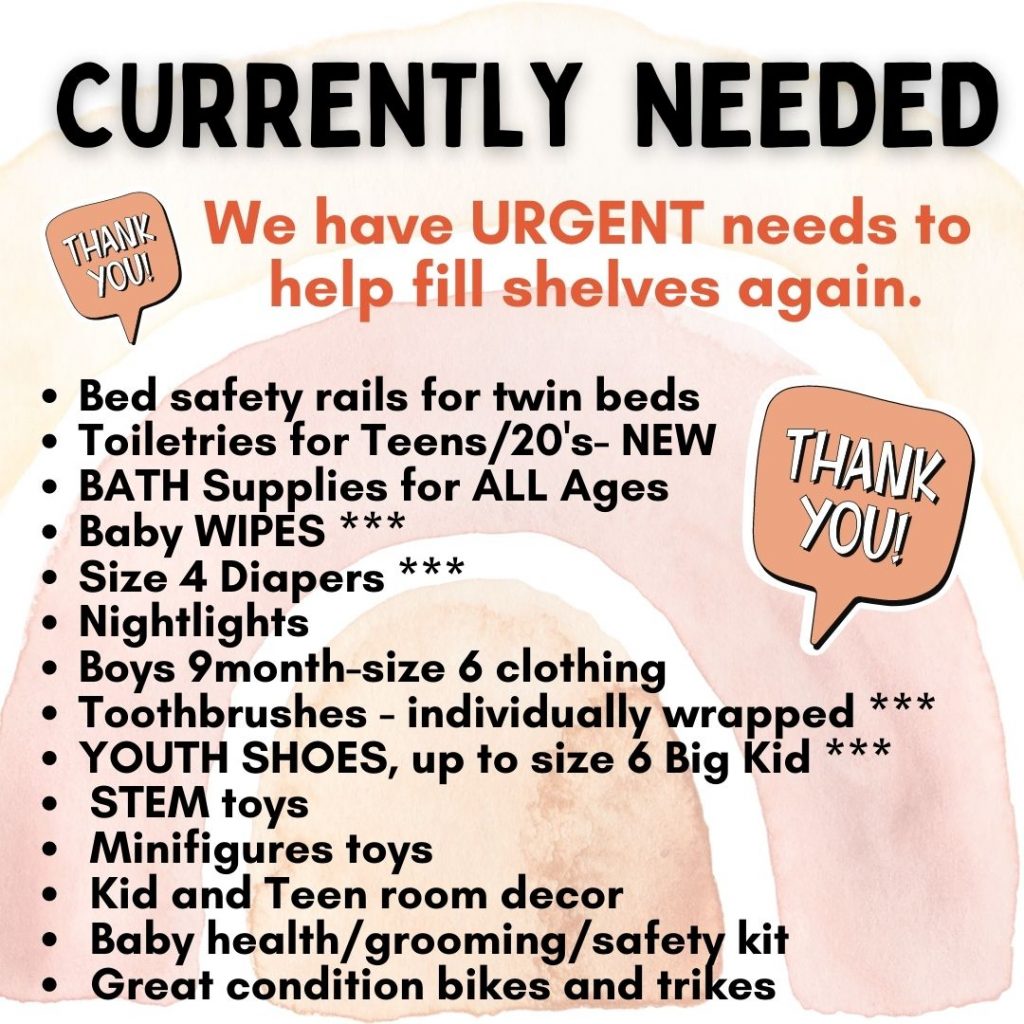 Bath time toys/pourers/soap/wash
Size 4 Diapers & Baby Wipes
White Noise Machines
gift cards to Target & Safeway
changing pads & covers
Sensory toys/helps
Convertible Car Seats (excellent condition, NOT within 18 months of expiring)