Board of Directors Members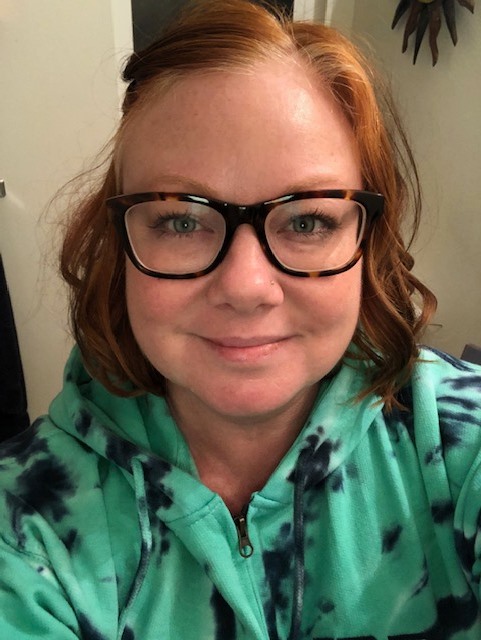 Shelby- Board Member, Visionary, Connector
Shelby comes to us with an abundance of experience and history as a fierce advocate for those who are vulnerable. Shelby is currently the Program Director for TLC Child and Family Services Transitional Housing Programs. She is known for her creative, no-barrier approach in meeting the needs of foster youth and transitional age youth experiencing homelessness. She has been described as a risk taker (and overall badass) who blends her personal and professional experience to empower others to envision that anything is possible. If there is a need, she will make it happen. Many have also shared that she will open doors or explore opportunities to help others that many won't take on or say yes to… she is a 'yes' type of gal.
Shelby has been a champion for those in need for as long as she can remember. This passion drove her to seek an education that ultimately focused on service. Shelby has earned three Associate of Arts degrees in Social, Biological and Physical Science, a Bachelor of Arts degree in Women and Gender Studies and a minor in Women's Health. After a break to develop her career and expand her family, Shelby earned her master's degree in Social Work from the California State University of Long Beach. Her educational and career development has led her to internships at The Living Room, Sonoma County Behavioral Health, COTS Shelter, and TLC Child and Family Services. Shelby has been employed with the Valley of the Moon Children's Home, Napa County Child Welfare, TLC Child and Family Services, Santa Rosa Junior College with programs serving foster youth, and with the Community Child Care Council.
Shelby's personal life is in sync with her professional aspirations as she and her partner Chad have created a beautiful family of three forever children, while also embracing the beautifully messy, "brave love" of foster care. As foster parents Shelby and Chad have welcomed 22 children into their hearts and home, and are the proud recipients of the 2019 Angels in Adoption Award, representing the fifth congressional district and nominated by Congressman Mike Thompson.
It is the values of OVC that sparked Shelby's interest in joining the board.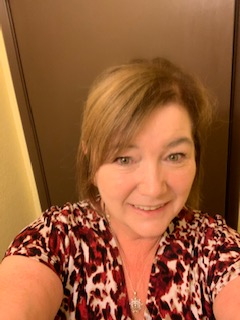 Sandra Mott– Board Treasurer, Glaswegian Celebrity, and Numbers Wizz
Somewhere between the clouds and reality, I keep our dreaming cofounders balanced, feet on the ground, while still encouraging their dreams.   I am passionate about service and meeting the needs of the most vulnerable people in our community.  With nearly 20 years of bookkeeping and business administration for a local non-profit, I crunch numbers with integrity and determination.
As mentioned above, I once was an alien (legal), but as of July 2019 I have integrated into American society and I am an official citizen. My family moved from Scotland to Santa Rosa in 2001, and yes there was a culture shock, but we soon learned and aced the American way. I have dipped my toe into many sectors of bookkeeping and can easily say I love working when my skills match my passions. I love being excited about a job, and I love the idea of being in at the ground level for this new non-profit, and yes, I have a lot of love to go around!
My knowledge of foster care started because of my friendship with Amanda (The Awkward Dreamer) and witnessing her journey- such a rollercoaster. With the growth of her family, each child added their own set of needs but so much love.  Watching Amanda grow into this most amazing mother with a huge capacity, not only for love, but also to advocate for the needs of her children is humbling. I feel privileged to be a board member of OVC and can't wait to see how this dream becomes a reality.
You can contact Sandra with any money or financial questions at treasurer@ourvillagecloset.org .
Heather – Board Member, Social Worker, Advocate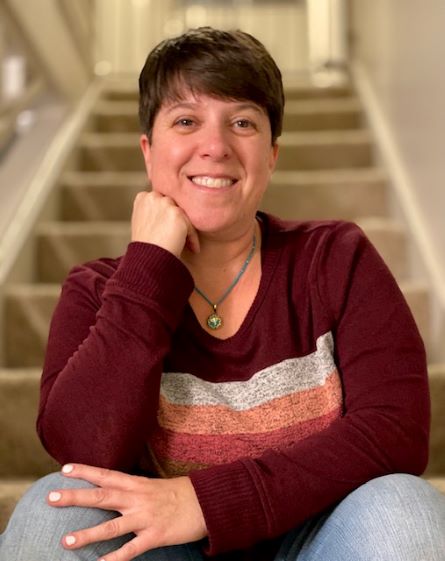 I was asked to be on the board of this amazing community resource and gladly accepted. Since becoming a resource parent, my partner and I have been embraced by such an amazing community of caregivers that give their love, time and home to help families reunite.
Our Village Closet is an amazing resource to our community and I am grateful to be a part of it. Not long after I graduated high school, I became a young mom by choice. Being a parent has been my only dream for as long as I can remember. Being a mother is the greatest and most rewarding "job" I have ever done. I enjoyed a few years of being a full-time mom in my early 20's and as a home child care provider. I had the tremendous joy of spending all day around children aged two and younger and had a blast watching their young minds work! As my child grew, I ended up being a single parent working full time and going to the Junior College, slowly, with the goal of a master's degree before I was forty. It literally took me about ten years to get through the JC with my AA, but I made it and went on for my BA in Sociology in 2012, then my master's degree in Social Work in 2014. During my studies, I had internships at Face to Face and 211. I loved taking ASL classes, and even considered becoming an interpreter at one time. I graduated two years prior to my goal of 40 at 38 years old. This led me to my current career as a Child Welfare Social worker for the last six plus years. I had always wanted to have more children, and finally, soon after graduating with my master's degree, I began my journey with my partner towards becoming a licensed foster parent. I knew it would be challenging, especially emotionally, but worth the risk of having my heart broken, which it quickly was by a sweet little boy that I will always love as my own. We have since adopted his half-brother. Our little boy has brought unending joy and filled our lives with more love than you could imagine. He grew our family larger as we have a close relationship with the maternal side of his family, and plan to continue to be a large, extended family with them so he can always have his biological connection to them and his many half siblings. When I am not working with families and caregivers in the welfare system, I enjoy sewing, cooking, camping and hiking. I especially love connecting with my toddler son in the kitchen, teaching him to cook! Being with my family brings me incredible joy. Becoming a foster parent has also opened up my eyes wider to what all the families go through that come into contact with the child welfare system, and I am grateful every day for the extra knowledge and perspective. I look forward to using this knowledge and perspective within this growing village!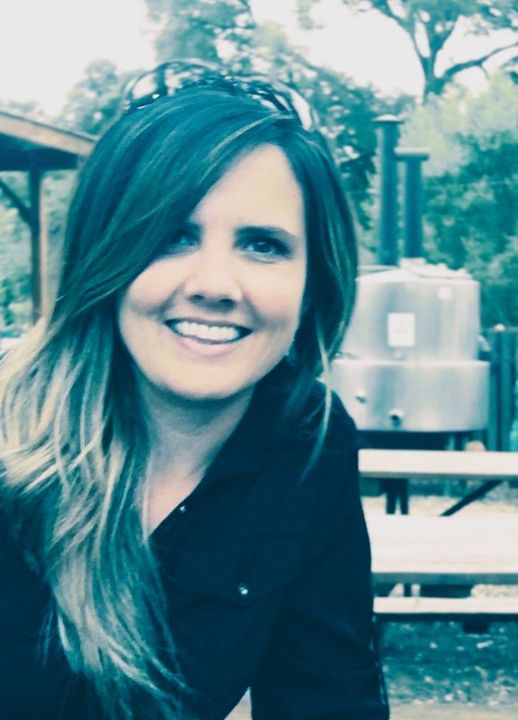 Monica– Board Member, Lawyer, Out of the box thinker
I'm a lawyer, but with some redeeming qualities. I had the extraordinary privilege of representing Sonoma County foster youth for ten years. More than the nerve-wracking adrenaline rushes of courtroom advocacy or even the inordinate amount of frozen yogurt I got to enjoy with my sugar-crazed clients, one of my favorite aspects of this work was supporting children of all ages and those connected with them in navigating what can be a very confusing and frustrating process. I was well into my career when it dawned on me that maybe I landed here as some form of redemption, having been involved in the child welfare system myself. And now, my almost-husband and I are training to become resource parents so we can provide a safe place to land for youth, should any of them be wild enough to choose us. When I'm not lawyering or otherwise pretending to know what I'm doing, I'm an amateur writer, backpacker, biker, diver, and maybe even gardener. When I grow up, I want to be (in no particular order) a firefighter, pilot, and tiny goat farmer. As a card-carrying trauma nerd, I am absolutely fascinated by how trauma impacts our brains, including the parallels between combat veterans and children who have experienced or witnessed violence. My favorite unpaid job is engaging in trauma-informed disaster response. From refugee camps in Greece and Mexico to our own fire-ravaged neighborhoods, I am time and time again humbled and inspired by the power of community. To me, this is what Our Village Closet is fundamentally about: community. Ensuring that every youth and family involved in child welfare has not only their basic needs met, but a sense of belonging. I envision a world where nobody gets left behind. Where we are all so tightly interconnected that nobody "falls through the cracks" because there are simply no cracks to fall through. I'm thrilled about the many possibilities for the future of OVC and the opportunity to contribute to this important work in a good way.
Val Luekens, Board President-
Lizbeth Torres–
Billy Headington-
Jessica Headington, Board Secretary-
Chad Kitchens-
Bios and photos coming soon…