A Storybook Evening– Saturday, September 16th, 2023 5:30pm-9:00pm
Chapter 1: Down the Rabbit Hole – A fundraiser supporting Our Village Closet and the critical programs we run to serve youth and caregivers affected by foster/kinship care. Join us for dinner, drinks, dessert, entertainment, and inspiring stories of foster care. We all should care about foster care. And as a community story, we each have an opportunity to affect how these stories end.
So mark your calendars and plan to come with us down the rabbit hole, at The Backdrop: 1455 Corporate Center Pkwy, Santa Rosa, CA 95407. See you there! Don't be late!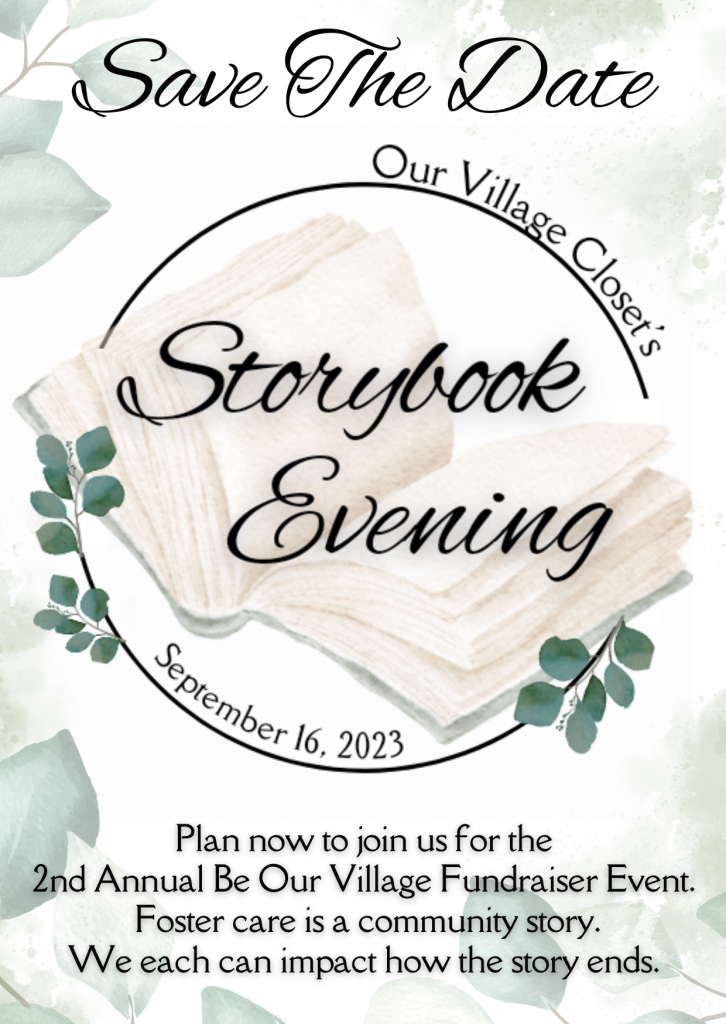 Sponsorship Levels Details Coming Soon – Click HERE for more information and to become a Sponsor!
And thank you to our first sponsor- Summit State Bank at the Cheshire Cat level!
Click HERE for more information and to buy your tickets!
Tickets: $165/person, includes dinner and drinks this year
$1280/table, includes dinner and drinks for 8 people
We NEED Auction Items
We are looking for experiences and destinations- think dinner by a chef for you and some friends…or a 2 night stay at a fun destination, a chartered fishing trip, a sailing outing, airline tickets, sporting event tickets, etc. Can you help us fulfill these? Do you have connections with people who would be willing to donate an experience like this?
Stay tuned for more updates to this page